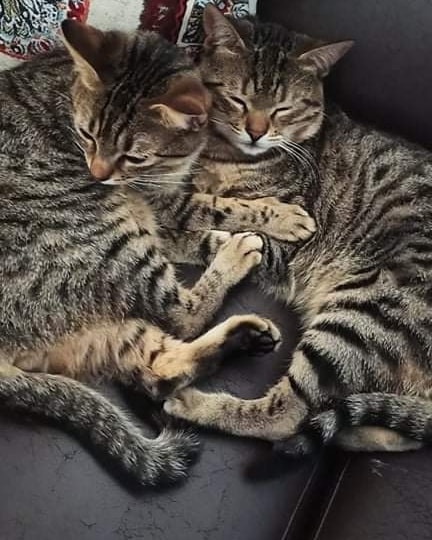 Two inseparable brothers, approx. 7/8 months old, are in need of a new home.Jack and Muxu have sadly been abandoned by their previous owners, through no fault of their own. They have been taken in by a kind couple until a new home is found.Jack and Muxu have been...
read more
Looking for a lovely home
Meet Cookie and Chai, 2 beautiful torties Cookie is about 7 months old and has been neutered. She...
3 trouble makers Tortie-Georgina Light tabby-Charlotte Fluffy dark tabby-Archie They are around...